Company Profile
C&R works with the most important Italian and foreign manufacturers and is considered a pioneer in its product proposal.

Along these years, product innovation has been a critical success factor.
Because the success of our customers is our best success.
Uniqueness
One of our strong points is the customization of products in the field of coloured stones for fine jewellery. We can cut accurately to the specifications provided by even our most demanding clients, respecting fine tolerances.

Our knowledge of tools and the technical skills acquired over the years with passion, research and commitment enable us to offer the best possible support to the production cycle of one-of-a-kind jewellery creations.
Our services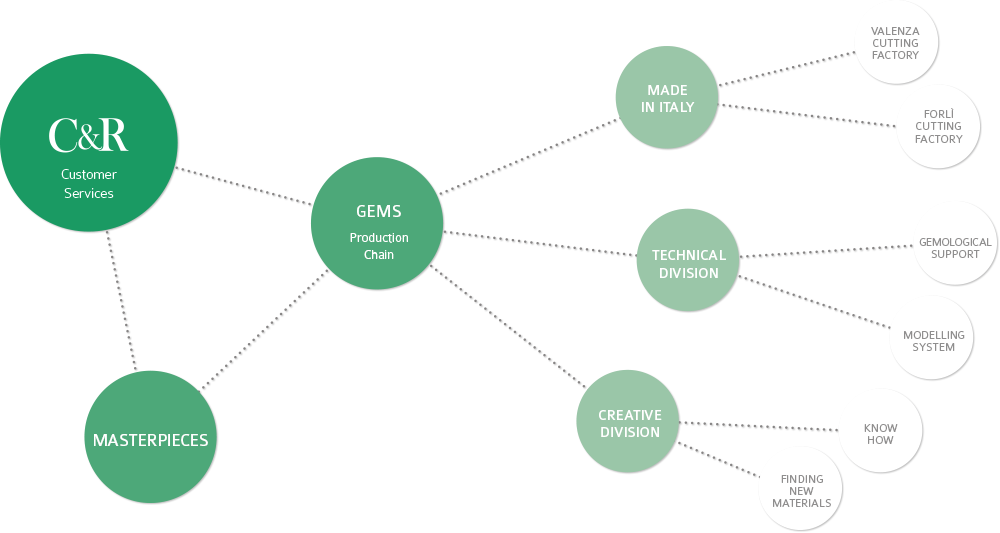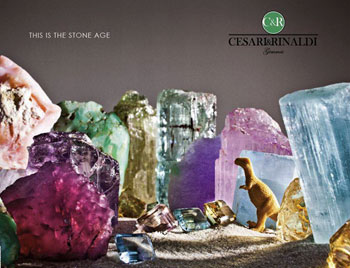 Communication
Press reviews, publications, advertising campaigns. Our archive, a historical resource that always accompanies us in our work.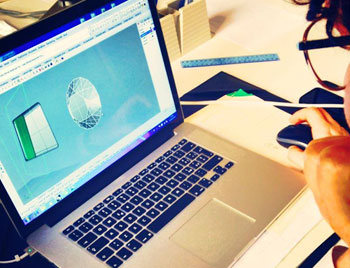 Creative Division
As regards research projects involving style and form, our team designs gem collections featuring carefully coordinated styles that reinterpret classic moods in the light of new languages, often borrowed from fields completely unrelated to jewellery. .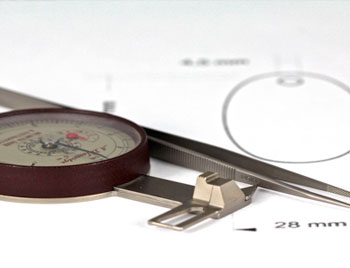 Technical Division
Our section for project development and three-dimensional modelling, partnered by a team of expert gemologists able to give complete and constant assistance.
"My reason for choosing diamonds is that, dense as they are,
they represent the greatest worth in the smallest volume."

Coco Chanel